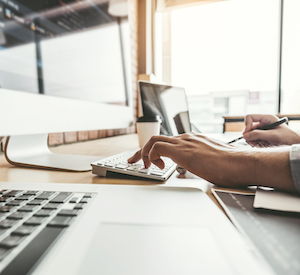 You're a busy high-earning tech professional focused on your career and your money. You're on a path to financial independence but you're not sure how to navigate the twists and turns along the way.
Stock options. Liquidity events. Investing. Planning. Taxes. It can seem overwhelming to handle by yourself.
But you don't have to go it alone.
Future You Wealth is a comprehensive financial planning firm for young, high-earning tech professionals. We believe that your future should be bright, and our goal is to help you make the most of your wealth today so you can enjoy tomorrow. We'll help you create a plan tailored specifically to your needs and goals, so you can have the peace of mind of knowing that you are on a path to financial independence.

We deliver to our clients' real help fast, building their financial confidence and peace of mind.
The outcome of financial planning must deliver real help fast and adapt to the changing environment. The traditional 25-page financial planning report format of - analysis, diagnosis and recommendations does not get us there. Planning needs to recognize that the situation can be messy and there is not one problem to solve only a set of concerns that may be all over the map.
We believe in simplifying your financial life, making what can sometimes be confusing, clear, so you can make better decisions and see immediate and long-term progress.
We use a tool that helps you visualize and organizes your financial life on one page. With an intuitive mind map-like diagramming, you can understand and see your financial picture like never before and make informed decisions about your financial future. We call this your Asset-Map.